Ben jij als ZZP'er verzekerd voor bedrijfsaansprakelijkheid?
Ben jij ZZP'er? En heb je het er wel eens met een professional over gehad welke verzekeringen je nodig hebt als ondernemer? Misschien heb je iemand wel eens horen praten over een zogenaamde bedrijfsaansprakelijkheidsverzekering. Dat is een polis die vergelijkbaar is met een WA verzekering voor je auto. Een zzp aansprakelijkheidsverzekering vergelijken doe bijvoorbeeld online of bij een tussenpersoon.
Hier kun je als ondernemer simpelweg niet zonder. Maak jij tijdens je werkzaamheden op locatie bij een klant namelijk een grote schade aan iets, dan is dit in de polis gedekt. Het maakt trouwens niet uit of je een ZZP'er bent of juist een MKB'er bent met meerdere medewerkers. Deze polis is echt belangrijk.
Schade kosten kunnen flink oplopen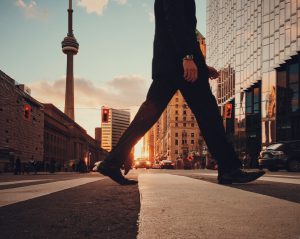 De schades die je tijdens je werk maakt kunnen flink in de papieren lopen. Je wilt er natuurlijk eigenlijk niet aan denken, maar het is fijn om te weten dat je gedekt bent in het ergste geval. Als je veel met andere bedrijven als opdrachtgever werkt (we doelen hier op Business to Business) kan er veel schade ontstaan. Stel jij werkt met klanten in de chemische industrie. Het zou kunnen dat jij een grote machine defect maakt of iets in die richting. De kosten hiervoor kunnen enorm oplopen.
Bij particulieren over de vloer namens je bedrijf?
Ook als je bij mensen thuis over de vloer komt is het verstandig van een dergelijke polis gebruik te maken. Alhoewel de potentiële schades bij een particulier waarschijnlijk een stuk lager zullen zijn, kan hier natuurlijk ook van alles misgaan. Laat je eens adviseren door een professional over de verschillende beschikbare polissen.
Maar niet alleen op locatie bij opdrachtgevers kan er een ongelukje gebeuren, natuurlijk ook in je eigen kantoor is dit mogelijk. Krijg je daar mensen over de vloer, kun je hier ook aansprakelijk voor zijn. Uw bedrijf zou dan in theorie aansprakelijk gesteld kunnen worden als er schade is ontstaan. Je kunt vast wel iets bedenken wat er mogelijk mis zou kunnen gaan in jouw kantoorpand. Let hier dus ook goed op!