Snel internet op je mobiel
Als je een nieuw abonnement gaat afsluiten, dan is het natuurlijk erg belangrijk dat je voldoende data, belminuten en eventueel SMS inkoopt. Simpelweg omdat het vaak veel goedkoper is. Moet je achteraf bijbetalen, kost je dit vaak een hoop extra geld. Zonde natuurlijk.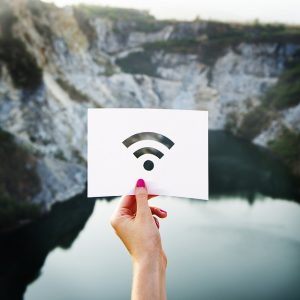 Vroeger waren het vooral de belminuten die belangrijk waren. Iedereen was de hele dag met elkaar aan het bellen. Nog steeds bellen mensen natuurlijk met elkaar, maar de data of internetbundel is inmiddels veel belangrijker geworden. Je kunt Skypen, Whatsappen en natuurlijk via Facebook communiceren met je vrienden en familie. Maar hier is natuurlijk wel mobiel internet voor nodig. Nou ja, nodig is misschien een groot woord. Je kunt uiteraard ook gebruik maken van de WIFI bij je thuis, op kantoor of bij vrienden.
Maar erg handig is dat natuurlijk niet. Als je dan even geen internet tot je beschikking hebt, ben je ook niet bereikbaar. Best wel jammer en zonde, zo kun je belangrijke berichten missen. Dat wil je natuurlijk niet. Daarom is het aan te raden om een data bundel af te sluiten. Er zijn providers waar je onbeperkt op internet mee kunt. Maar de meeste providers werken nog steeds met een databundel, waar je dus voldoende van moet inkopen.
Hoeveel heb je nodig?
Het is logisch dat je wilt weten hoeveel data je precies nodig gaat hebben voor je bundel. Dit verschilt natuurlijk heel erg per persoon. Vaak kun je bij je huidige provider wel nakijken hoeveel je in de afgelopen maanden gemiddeld verbruikt hebt. Dat is een goed begin. Wij adviseren vaak om net wat meer in te kopen dat je in eerste instantie van plan was. Gewoon om het op safe te spelen. Zo zul je namelijk niet zo snel over jet bundel heengaan. Daarnaast hebben veel providers ook de mogelijkheid om je bundel weer bij te stellen.
Dus je kunt het in veel gevallen ook nog achteraf bijstellen. Helemaal geen enkel probleem om te doen. Ook moet je bepalen of je 4G of 3G internet wilt hebben op je telefoon. Eigenlijk bieden veel van de providers tegenwoordig standaard 4G aan, dus de keuze is niet zo heel lastig. Maar soms kun je 4G uitschakelen en dat wat korting per maand krijgen op je bundel. Als je nog een heel oude telefoon hebt, kan dit interessant zijn maar in de meeste gevallen zal dit niet aan de orde zijn. Vrijwel alle moderne telefoons ondersteunen namelijk snel 4G internet.